Discover Bratislava
Nothing is too far from the Roset Hotel. We'll give you a few tips on comfortable walks around the city.
Discover
Bratislava
Nothing is too far from the Roset Hotel. We'll give you a few tips on comfortable walks around the city.
Bratislava Castle
The ancient symbol of Bratislava, with history dating as far back as the 10th century. The castle was a majestic seat of Hungarian rulers and the treasury for coronation insignia. Today, it's the most sought-after tourist attraction and provides a once-in-a-lifetime view of the entire city as well as of the Danube River.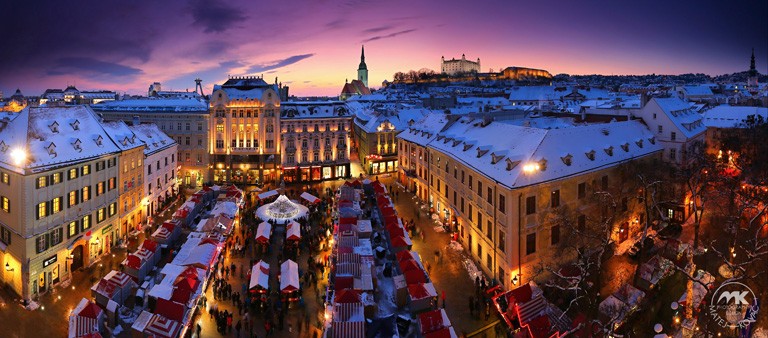 Main Square
The heart of the city. Apart from little shops and cafés, there are several important palaces, the Renaissance Roland fountain, and one of the oldest buildings in Bratislava: The Gothic Old Town Hall.

Primatial Square
The square is dominated by the classicist Primatial Palace, the erstwhile seat of the Esztergom archbishop and today's office of the Mayor of Bratislava. The roof of the palace is crowned by a magnificent cardinal's hat.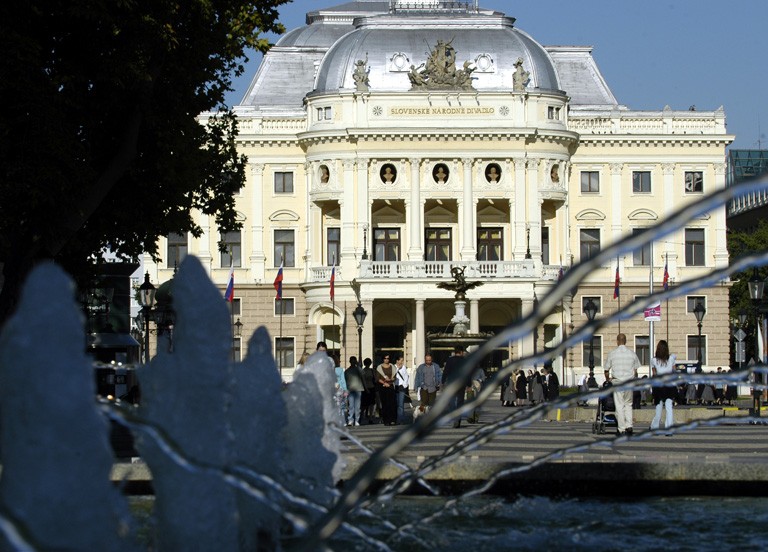 Hviezdoslav Square
A traditional promenade since 1785. The square is lined with several excellent restaurants. The historical building of the Slovak National Theatre with Ganymede's Fountain provides an exceptional visual experience.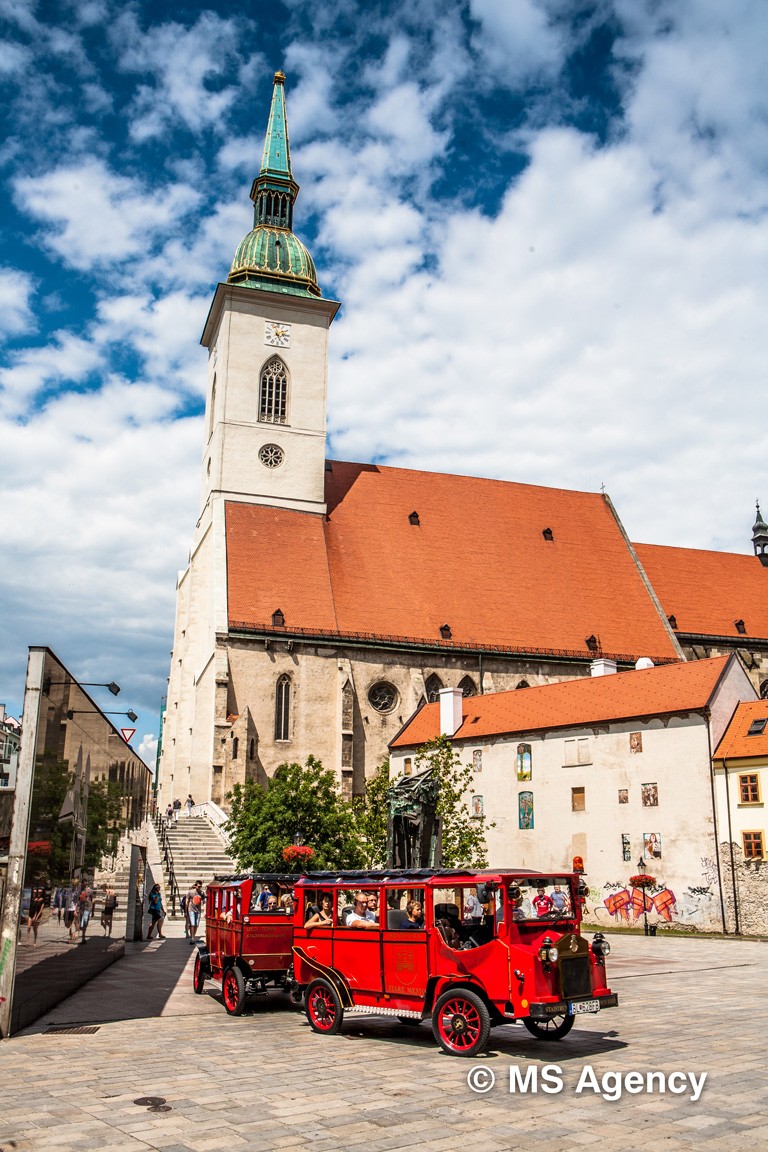 St. Martin's Cathedral
The pride of the city, with an unmistakable 85 m tower which is decorated with a gilded copy of the Hungarian royal crown. The originally Gothic sacral building is the most important and biggest cathedral in Bratislava. St. Martin's Cathedral was a coronation church for almost 300 years; even Maria Theresa herself had her ceremony there.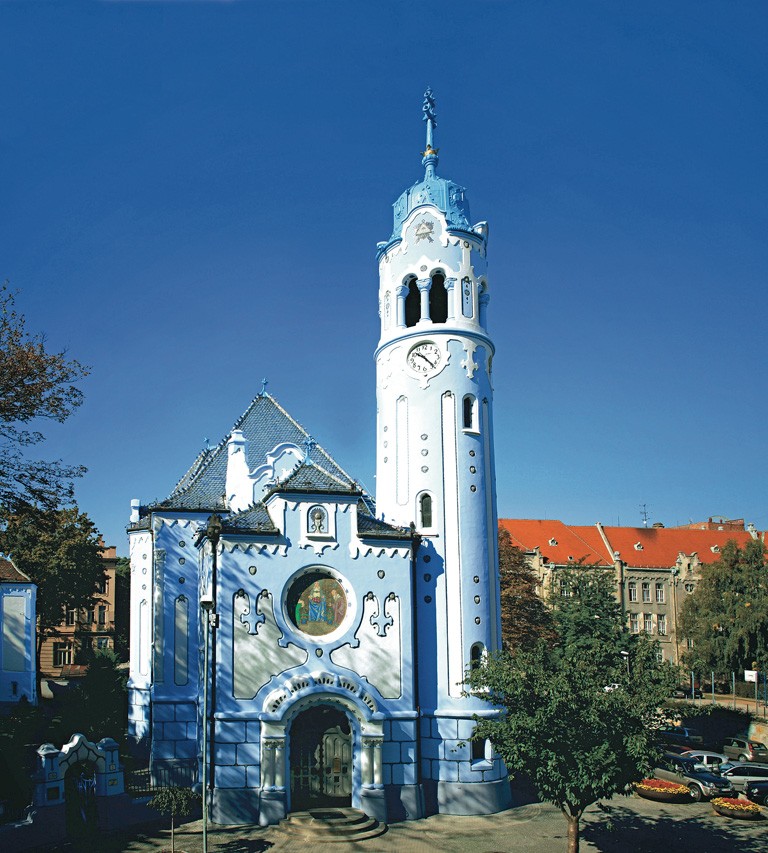 The Blue Church
The most beautiful Art Nouveau jewel in Bratislava. It was built between 1909 and 1913 according to a design by Ödön Lechner, a famous architect from Budapest. The church is dedicated to Elizabeth of Hungary.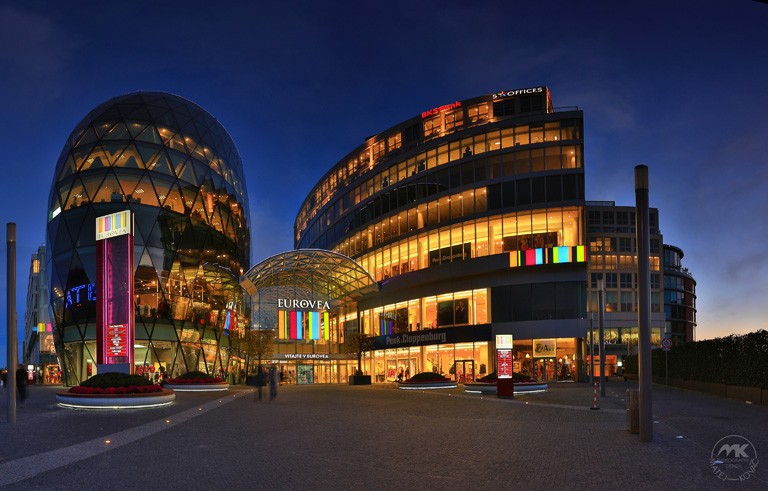 The Eurovea shopping centre
Shopping, cinemas, cafés, restaurants, children's attractions, and mainly a waterfront park where you can feast your eyes on a view of the majestic Danube River. Eurovea is currently the new centre of Bratislava's social life.
Do you want to know and see more?
Visit www.visitbratislava.com